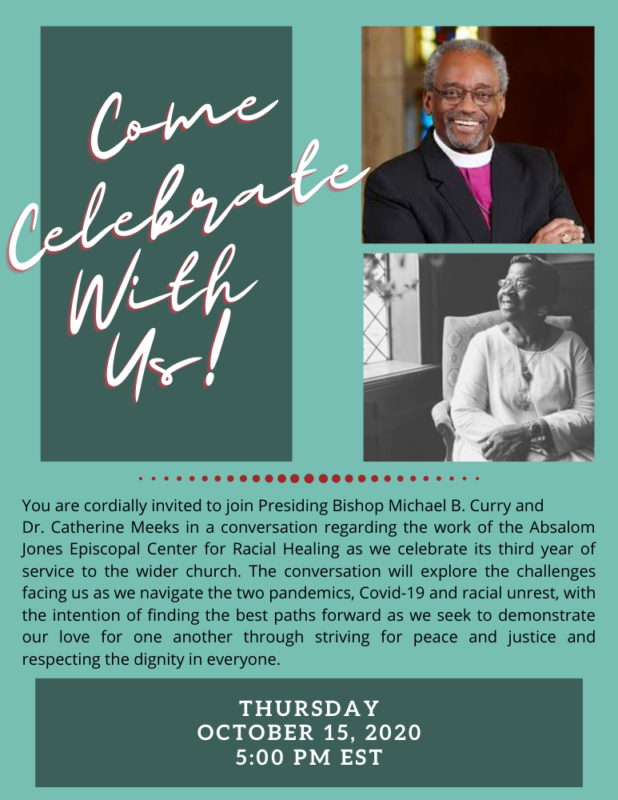 COVID-19 and Racial Unrest
The Absolom Jones Episcopal Center for Racial Healing in Atlanta celebrates its third year of service.
Join a webinar with Presiding Bishop Michael B. Curry and Dr. Catherine Meeks as they explore the challenges of two pandemics, COVID-19 and racial unrest, to find the best path forward as all of us seek to demonstrate our love for one another through striving for peace and justice and respecting the dignity of everyone.
If you are interested, click here to register.